Funding sources
NALED is financed from three primary sources - membership fees, projects and services. The largest individual source of finance, nearly two thirds (74%) is obtained from international organizations supporting projects implemented by NALED. Membership fees account for 23% of the overall finance, while the rest of the budget is generated by providing consulting services (3%).
NALED is not a state institution nor a state budget beneficiary.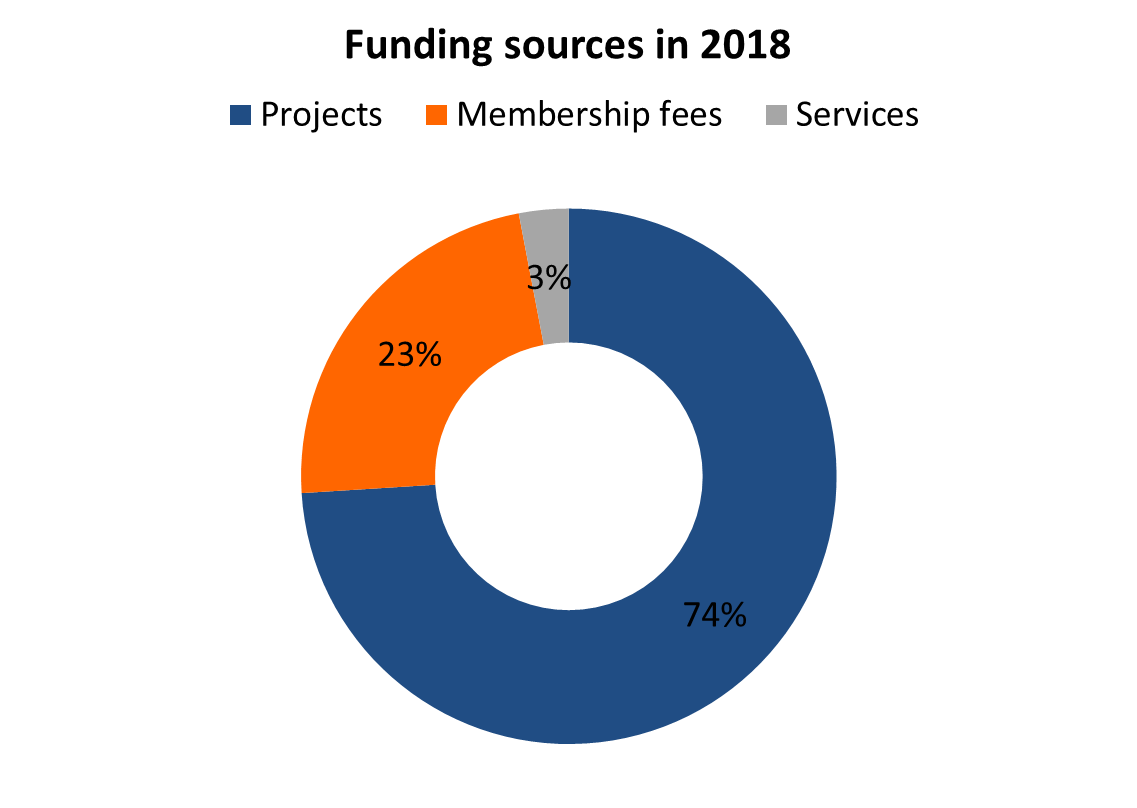 Over the past 10 years, NALED managed to ensured the funds and implement 92 projects focused on achieving the organization's mission. The five greatest donors - NALED's international partners, in order of significance, include: USAID, GIZ, OSI, EU and World Bank (WB).